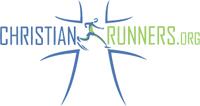 Atlanta, Georgia
Atlanta Links and Pages of Interest
Announcements At A Glance For The Week of 12/01/2013
Group Run:
Kennesaw Mountain in Marietta, GA @ 7:30
Upcoming Events:
Next CR Women's Bible Study on 12/05.
Next CR Men's Bible Study on 12/10.
CR Christmas Party on 12/12. See see signup link for details (party signup).
See ZuluRacing.com and OrionSportsTiming.com for other great race opportunities.
President's Notes:
Wow, 17 of us ran the Soldier Marathon. I'm alway humbled running this race and being with those who protect our country. It was very special for me when one of the soldiers (Marco Garcia) helped me to the finish line by running the last tenth of a mile with me and quoting scripture. WOW. PRAISE GOD. There is still hope.
For most of us the fall marathons represent an end of the 2013 running season. Now is a time to reflect on what we have accomplished, plan for the next year and rest. Did I say rest? Yes I said rest. The holidays is a perfect time to let the body heal up before starting in on the 2014 running season. So for the next couple of weeks if you don't have a spring marathon planned cut your weekly mileage. If your weekly mileage was 30 or more miles cut it back 50%. If you were under 30 miles a week cut it back to 15 miles. For example if you ran 50 miles a week during this rest period cut your weekly mileage to 25 miles. If you ran 20 miles a week, cut it back to 15 miles. This will allow your body to heal while maintaining the conditioning you worked hard on getting.
-Tim
Why run alone? Come Join us!
When? Saturday mornings.

Who? ANYONE IS WELCOME!

Where? Dates, Times an locations for our runs are posted at ChristianRunners.org

Why? Meet, train and fellowship with other runners in the area, make new friends and enjoy a great run along the way.

Paces/Distances vary. All types of runners. With 20-30 runners at our group runs, you'll certainly enjoy running with someone that fits your pace and distance needs.
Enter your email address to receive updates from
ChristianRunners.org via our weekly blog: